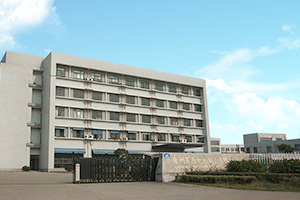 Changzhou Boyuan Motor Co., Ltd. (BYM) designs and manufactures standard and custom permanent magnet direct current (PMDC) motors and brushless direct current (BLDC) motors along with associated electromechanical systems and solutions.

In May 2000 BYM was founded in Changzhou, a city of Yangtze River Delta that is considered one of the three most economically developed area in China.

As a privately owned company, from our Day One, we've made our vision "to provide the world with motion systems in optimum combinations of price, performance, quality, and reliability" .

In our whole business journey, we've always being held the faith that "Our business survival is based on our sincerity to our customers; Our business growth is based on our customers' successes; We build not only products but also confidence to our customers" . And gradually not only we but also our customers see this faith becoming to be our core values.

So far we're supplying 75% of our quality products and service to original Equipment Manufacturers (OEMs) in West Europe and North America, which cover different industrial or commercial applications including automatic control, pumps, household appliances, engineering vehicles, off-road vehicles, motorcycles, medical equipment, fitness equipment, vending machines etc.